Congratulations to Xander for achieving IABCA International Champion and National Champion titles! We are so proud of our boy!!!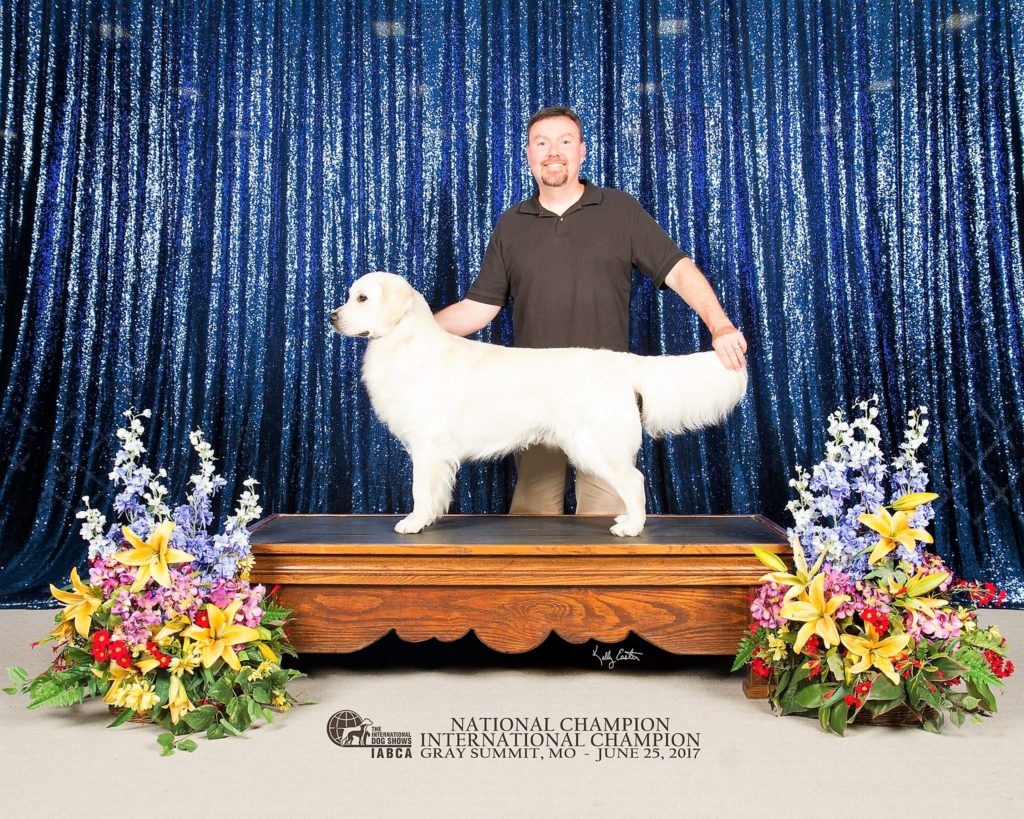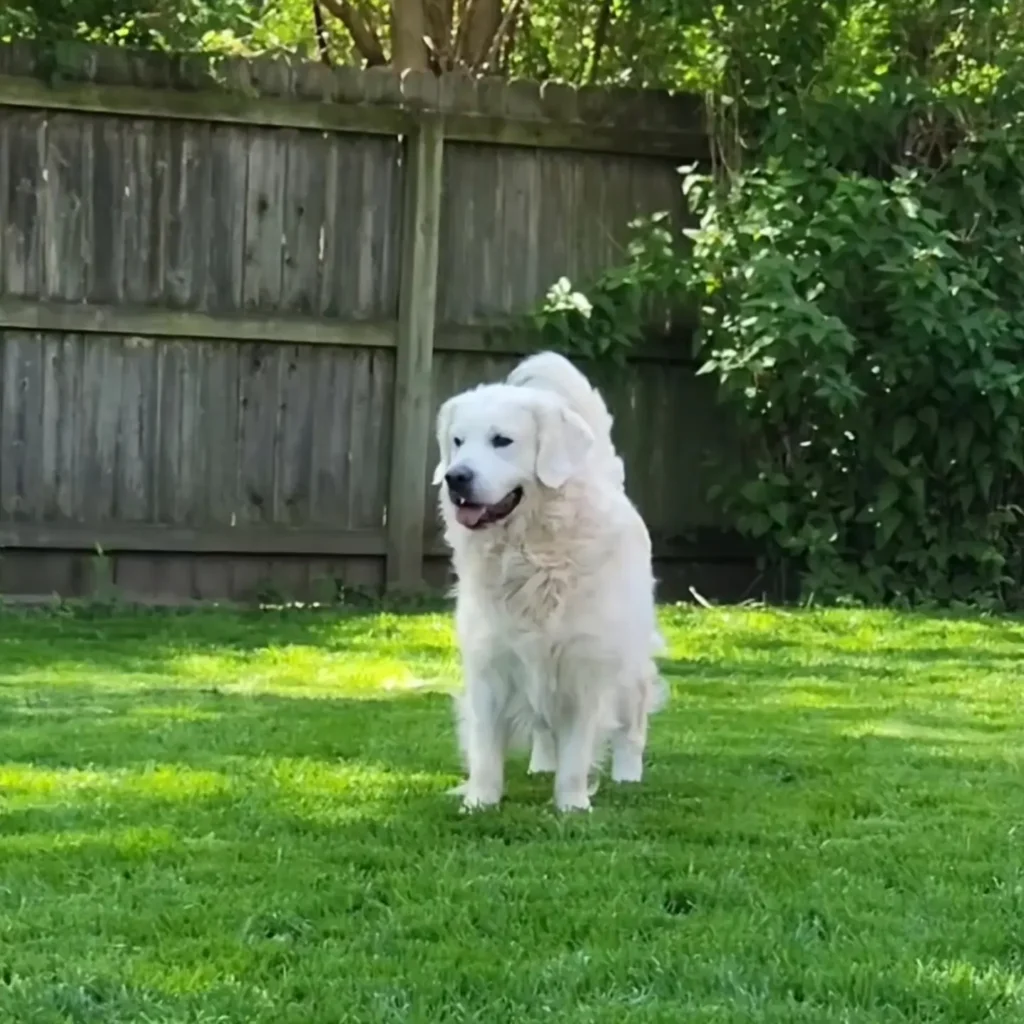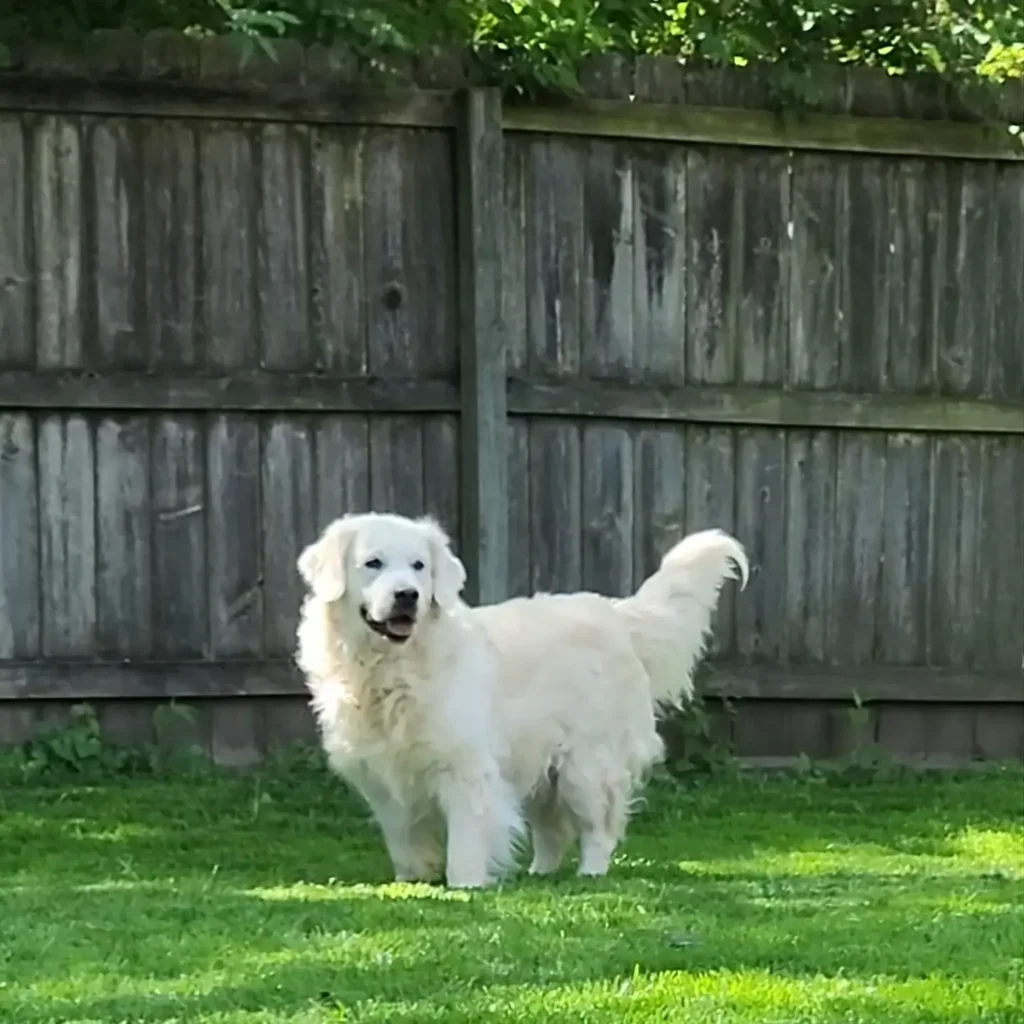 This is "Xander" Earl Robert of The Morning Valley. Xander was imported from The Netherlands. He has incredible temperament and is such a loving boy. He loves to play, but he is also very much a lap golden and is always happy! The puppies that he has produced have the best temperament of any Rousey Goldens have ever produced in our almost 20 years of breeding goldens. In February of 2018 one of the litters Xander produced was professionally evaluated, and every puppy passed! Some of his puppies are currently in training for service and therapy. He weighs 78 pounds, and has a beautiful, light cream coat with nice dark black pigment. He has a pedigree packed with champions and health tested goldens as well!
Xander is GR PRA 1 & 2, Icthyosis, MD, DM, NCL and prcd-PRA clear.
Hips: Xander was PennHIP tested 1-2019 and with EXCELLENT results! D.I. of L 0.27 R 0.34 this is out of 19,622 goldens tested to date.
Hips: OFA Good
Heart: OFA Normal
Eyes: OFA Clear
Elbows: OFA Normal
Xander currently weighs 78lbs. at 3 years old. Xander is the whole package!!! He is one of a kind, the epitome of this breed and we are so fortunate to have such an outstanding golden to love and better the breed.
Stud service is available to tested/approved females via frozen or fresh chilled.
http://www.k9data.com/pedigree.asp?ID=720129
Please visit our Facebook(Rousey Goldens) or Instagram(@rouseygoldens) pages for many more photos of our goldens. Thank you!
Xander has fantastic conformation and has received incredible critiques from international and AKC judges. These are just a few of those judges critiques:
Overall impression: "Nice breed type" "Happy, showy, balanced" "Happy, eager, likes to show"
Coat: "Correct texture and length" "Good condition and texture" "Good coat"
Head: "Good head type" Square and level" "Broad correct stop" "Lovely balance"
Bite/mouth: "Good" "Correct" "Strong scissors" "Scissor bite correct"
Eyes: "Dark set apart correctly" "Dark expressive" "Good shape" "Well set and shaped dark expressive" "lovely dark eyes – nice shape"
Ears: " Nice set" "Well set" "Good length" "Correct size good texture" "Well hung"
Chest: "Excellent forechest" "Good Depth" "Chest to brisket nice/deep" "Broad chest"
Front quarters: "Nice angle reach" "Good Bone" "Well laid back" "Straight legs and good bone"
Back quarters: " Good drive" "Strong well muscled" "Balanced to front" "Good angulation"
Tail: "Correct tail and carriage" "Good set carriage" "Well set and correct" "Good tail set"
Topline: "Good level" "Level" "Correct" "Good carries level on go around" "Level and correct"
Movement: "Free exuberant" "Good movement" "Strong" "Nice movement"
XANDER – Born November 13, 2015

Welcome to your new home and family!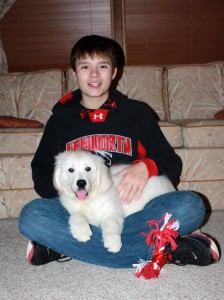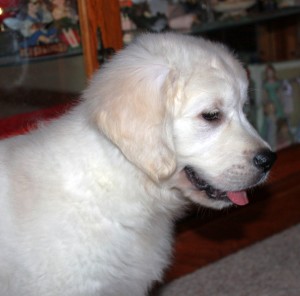 Xander at 6 months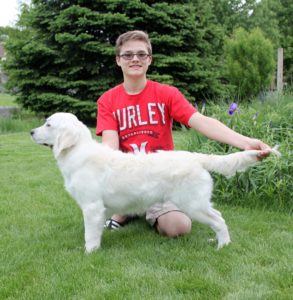 Xander at 8 months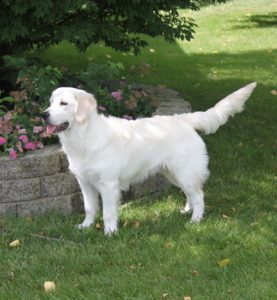 Xander at 15 months!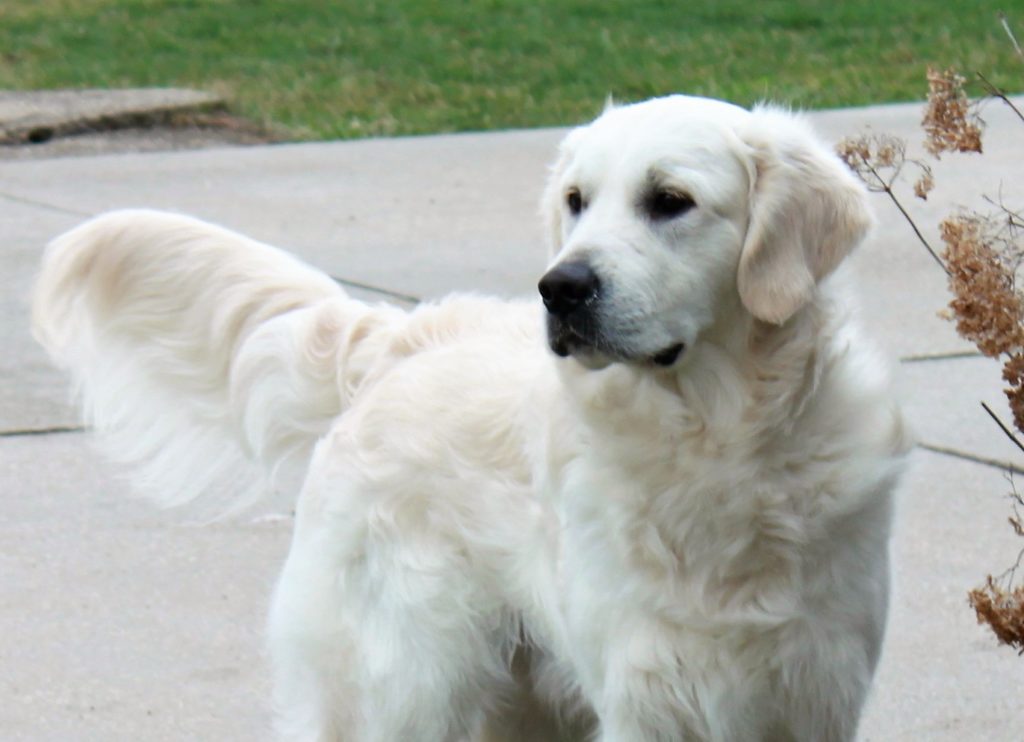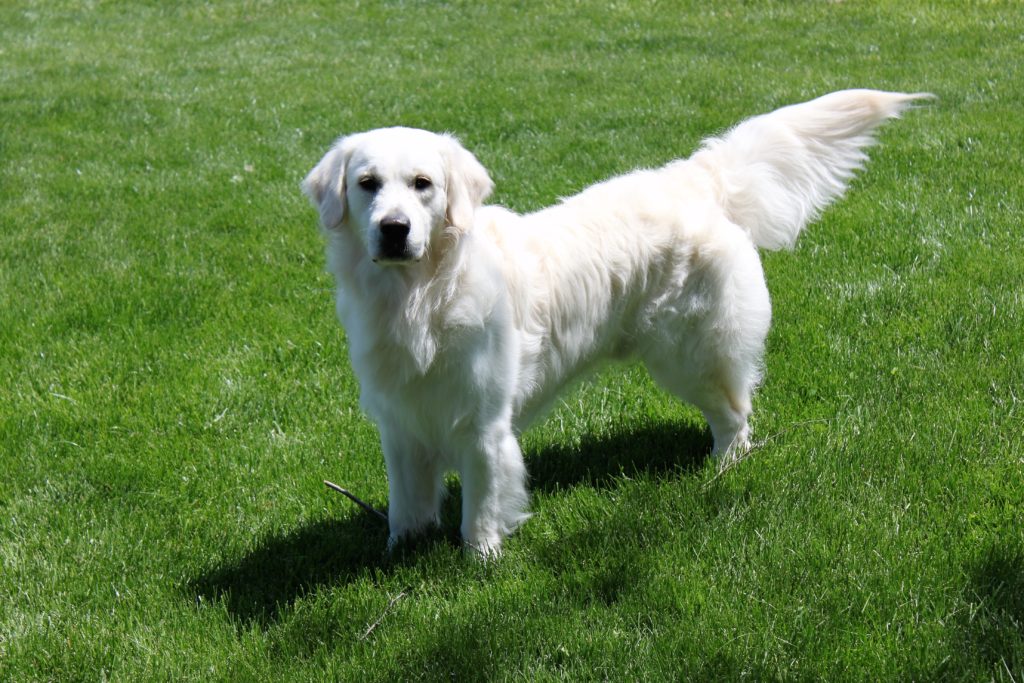 Xander at 18 months
~~~~~~~~~~~~~~~~~~~~~~~~~~~~~~~~~~~~~~~~~~~~~~~~~~~~~~~~~~~~~~~~~~~~~~~~~~~~~~~~~~~~~~~~~~~~~~~~~~~~~~
Viscount Beau of Rousey Goldens
---
---
---
Save
Save
Save
Save
Save
Save
Save
Save
Save
Save
Save
Save
Save
Save
Save